Download Houkago Rinkan Chuudoku also named after school gang rape addiction
Here a new CNC and rape video game, and a good one, you can download Houkago Rinkan Chuudoku ! With a manga style, this change from Playclub or Rapelay who are more realistic.
The studio Miconisomi released this game in 2016, and they love create game with forced sex as much as Illusion ! This is incredible how japanese love this kink.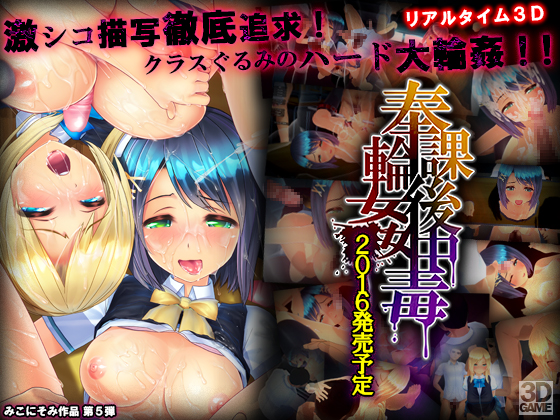 How to download the game ?
Very simple, you can dowload the version 1.02 hust by clicking on the button with Fileboom. Once downloaded you just have to unzip the game.
As all the game in this site, the version is in english and uncensored. Here is the link to Download Houkago Rinkan Chuudoku.
The file is quite big, so don't hesitate to buy a membership to download faster, and this also help the site.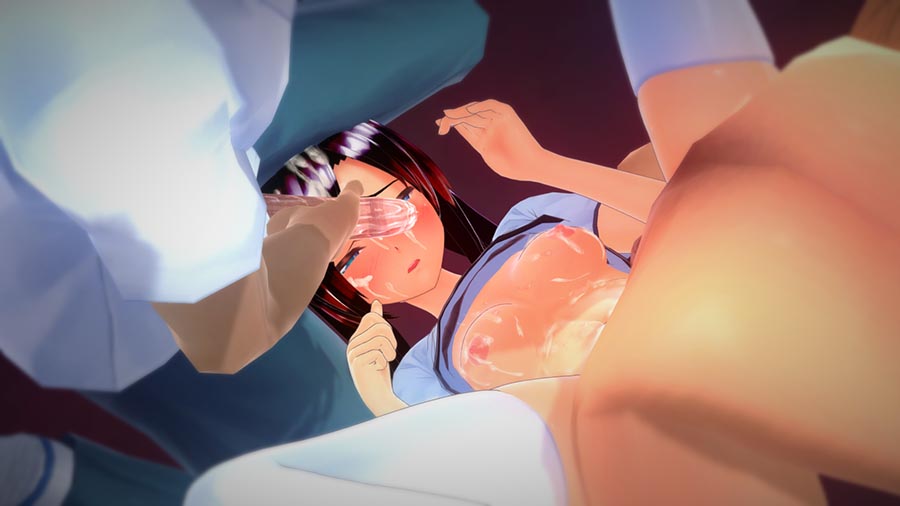 Now time to install the game
Also it's really simple, just extract it with WinRar, Winzip or 7zip. Then you just have to launch the game with AGH.exe, setup the graphics quality and resolution, and enjoy the game !
If you have trouble, don't hesitate to tell us, we will reply quickly !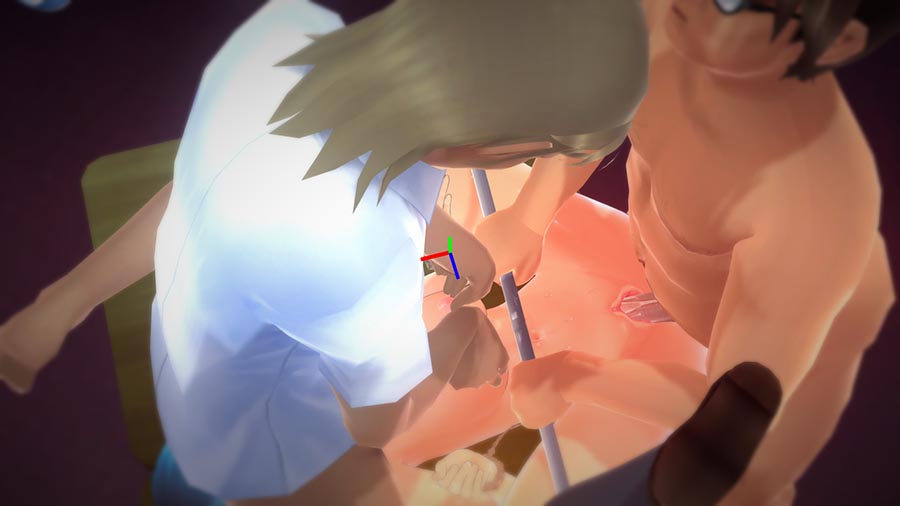 When victim turn as cuplrit
I didn't play much, but the story mode gameplay is about a group of girls lead by Elena asking perversion to the black sheep of the school. This guy seem to be attracted also by one shy girl named Saya.
And all is about how the group abusing him and how he abuse the poor Saya after school in gang rape session.
You can enjoy a free mode where you can freely do all the position unlocked (thanks of the saved game). And also customate Saya and Elena to make the perfect doll of your dream. There is a lot of option of customization, even if your are quite limite by the graphic style.
The physic of animation are also really good, I think many of you will love this game.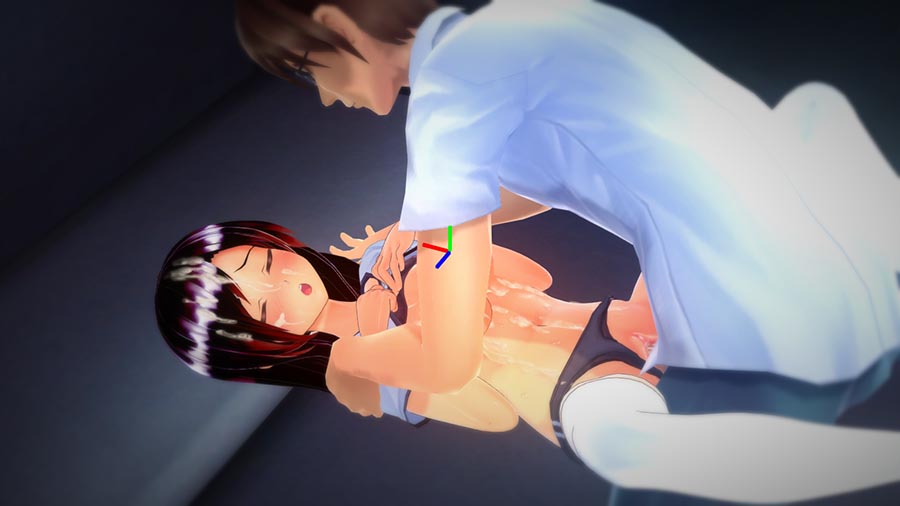 Review of the game Houkago Rinkan Chuudoku : Really amazing game with great graphic
I think few could imagine that such a game exist, now you have no excuse not trying it.
Graphic : 10/10
The animation and graphic are just amazing. There is lot of Eroge video game in internet, and this one is incredible, it really look like and interactive manga. I will keep looking for all other product of this company. Summer sacrifice seem also really promising.
Gameplay : 7/10
There is a lot of position, but you are mosty spectator during all of them. Unlike Illusion games, there is not studio to create your own scene, that offer a limited gameplay.
But still there is a lot of option, it will take you lot of time to use them all.
Overall critic : 8/10
The game is really good, but the customization is really limited for the cloth or the scene. Some mods or update would have been great ! And it lack customization of male character, like in Playclub, sadly it could be great.
But for those who love hentai and manga porn, this game is 200% for you !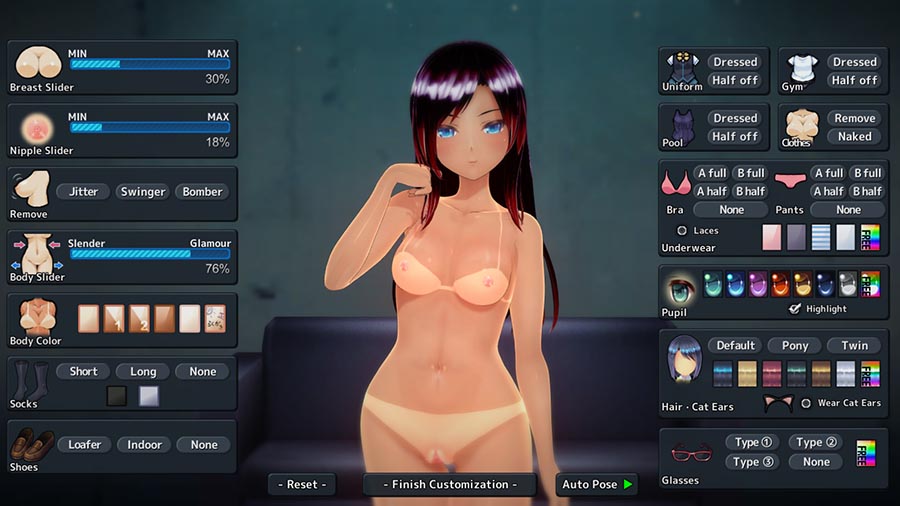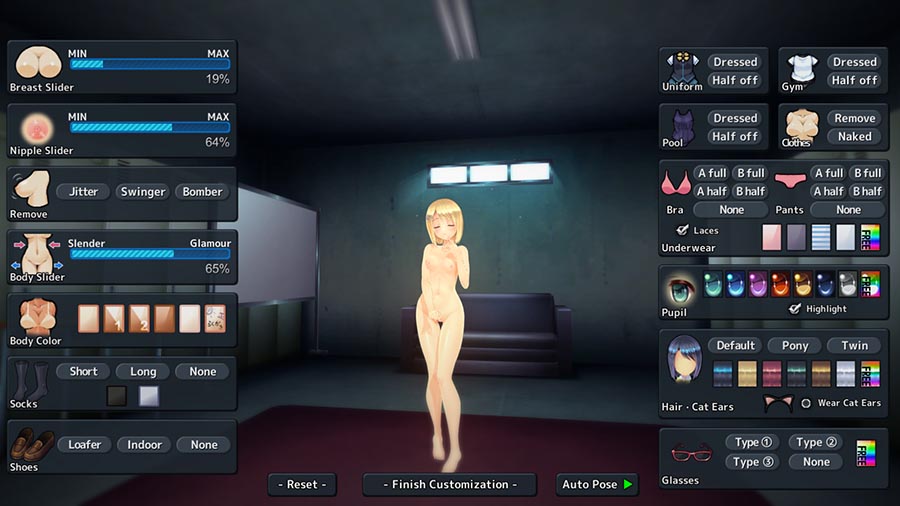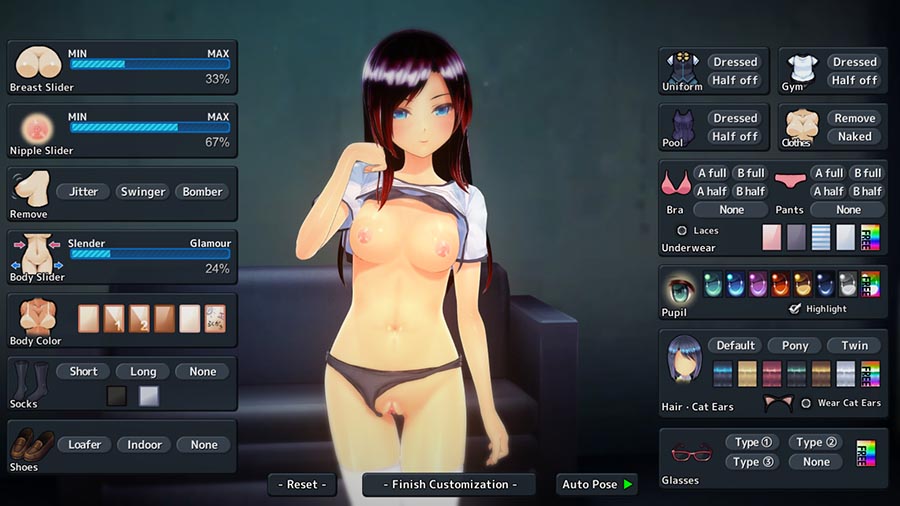 Featured scenes you will find in the game
As I said there is a lot of scenes of fuck and humiliation in this game, here a list of them for sole mode :
Solo mode missionary
Mode Solo handjob
Solo Blowjob
Doggy style
Solo standing anal
Cowgirl
Licking
Paizuri
Side Position
To go in more forced sex, you have to do climax and cum, then choose the option "Continue forcefully".
There all rape animation will be avaible
Then you have gang rape scenes liste :
Bar restrained
Double penetration
Foreplay
Hold up
Guillotine
Hanging
Dildo machine
Foot+dildo+anal
And with Elena there is male humiliation scene for those who are fond in Femdom fetish !
Elena's footjob
Chitose's blowjob
Licking Elena
Mana's Paizuri
Suzu's handjob
Facial & sumata
As you see there is lot of position to discover and play with ! You just have to download the game quickly and enjoy it !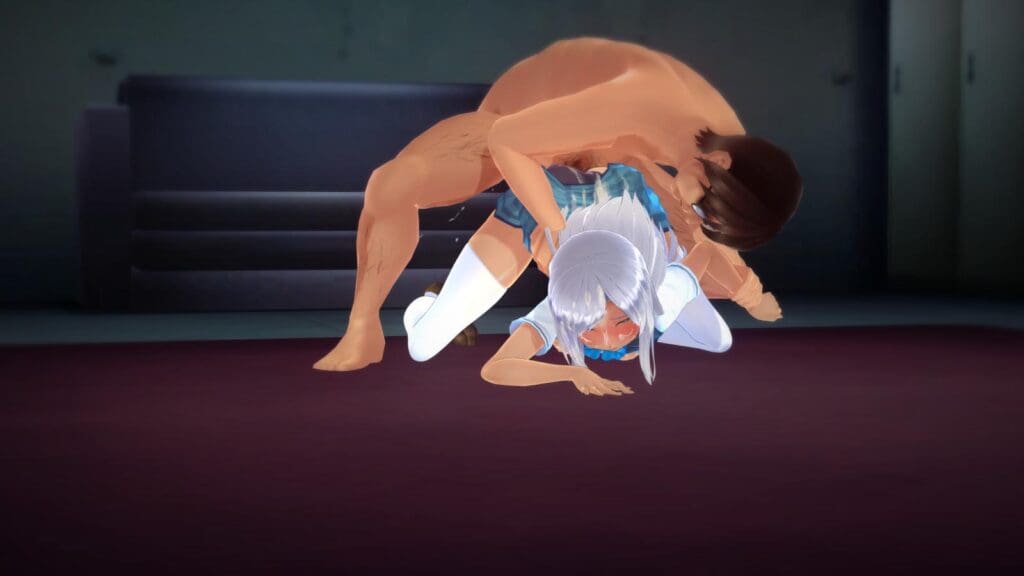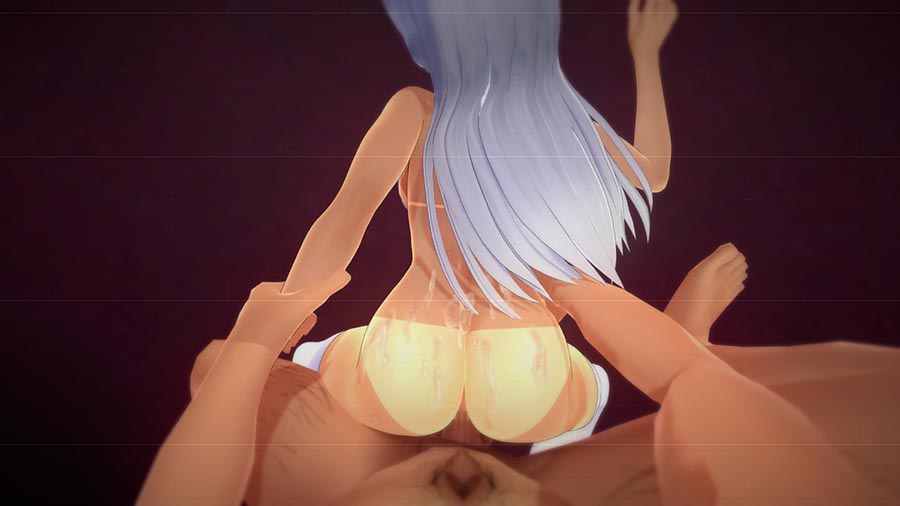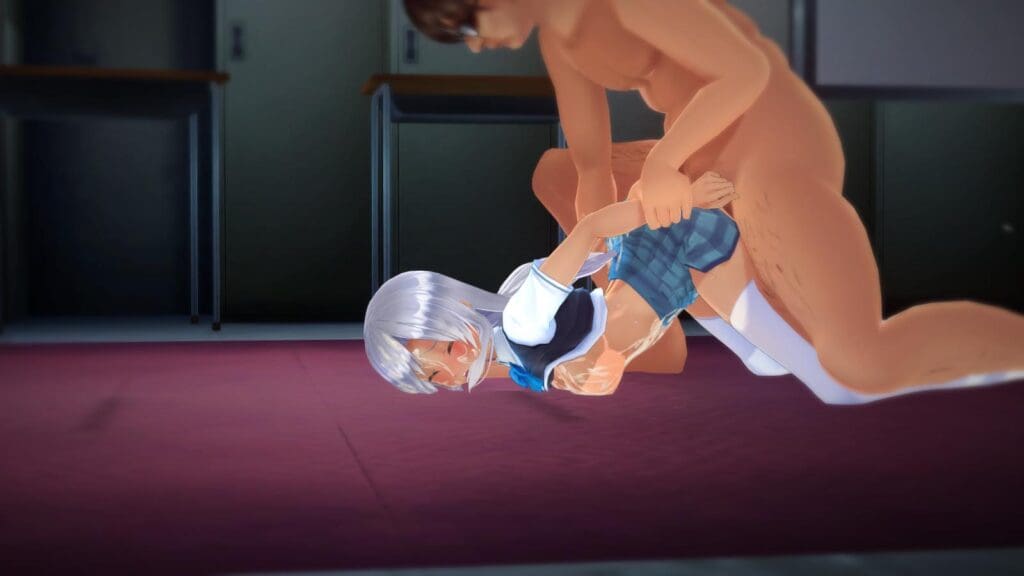 So are you gonna download Houkago Rinkan Chuudoku ?
Don't hesitate to share your comment about the game if you like it ! I'll try to find more game in this genre.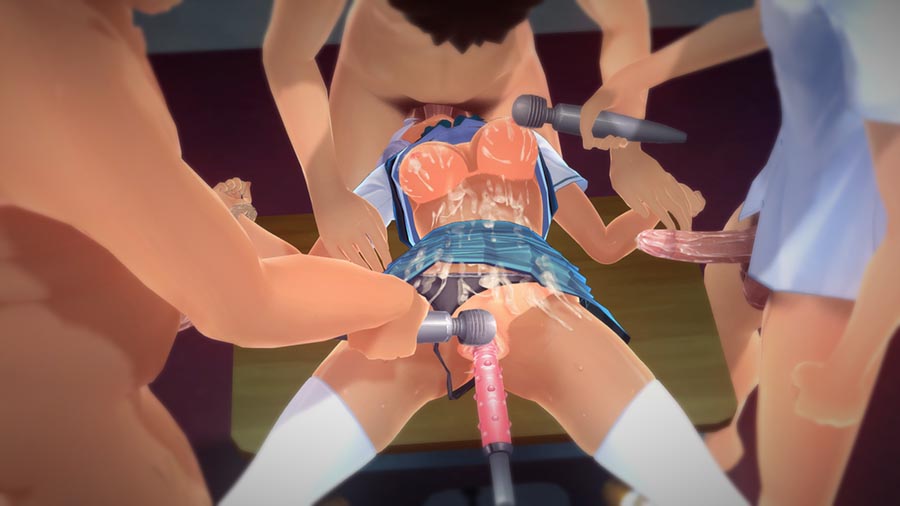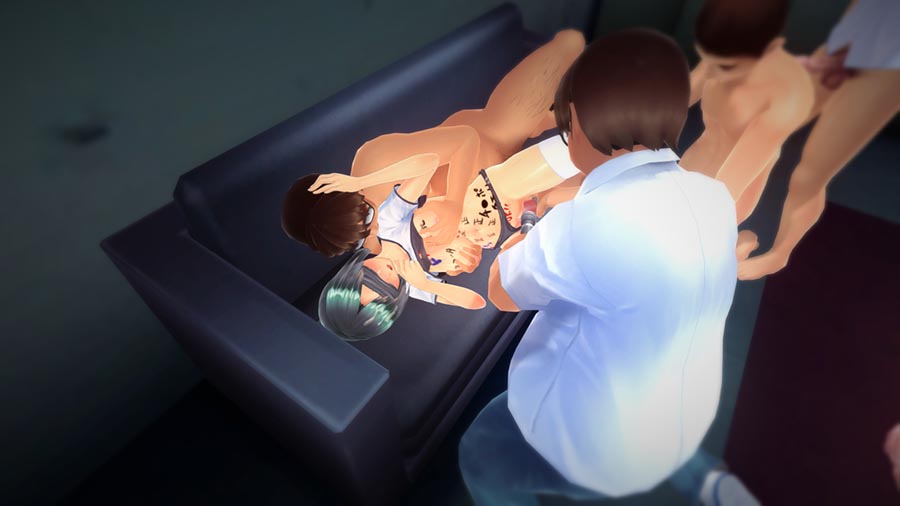 If this article mange to convince you, don't wait and Download Houkago Rinkan Chuudoku !