A man slave dick can always be useful !
As my partner Porndude said in his review, I need to put more Femdom and man slave fetish. Here I come with a new movie, I'll try to update this section more often. And because I don't want this site only for Hotero men, I'll update also the Gay section more regulary.
World of forced sex fetish is not only with men dominating women ! Women have also power over lust and desire.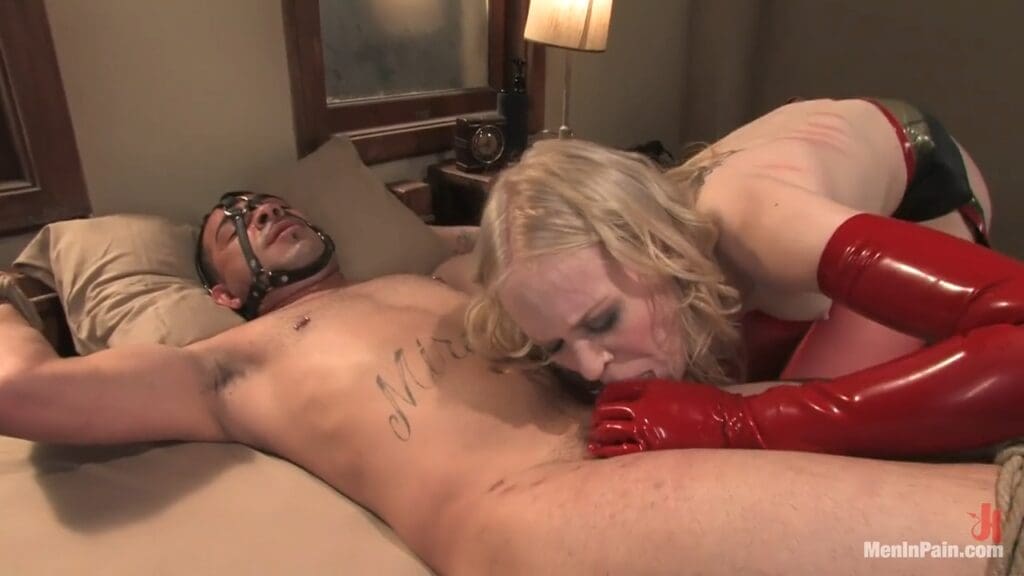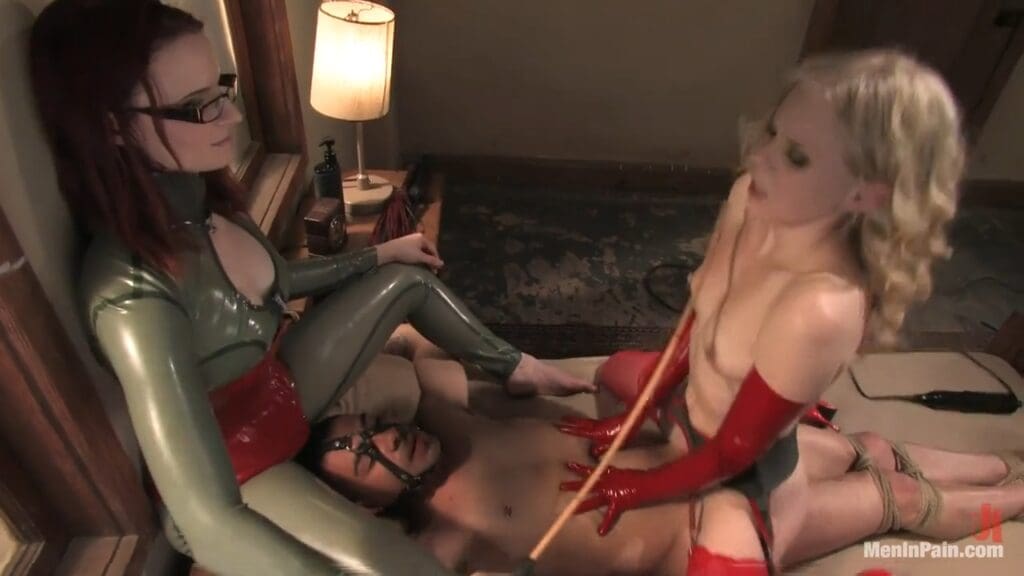 Men in pain and destress
In this movie this poor guy is tied to a bed at mercy of two women craving for hard sex. What is interesting in this movie is the dual domination situation.
The guy is at the lower state and he's abused by the blonde girl. And that girl receive order of the redhead dominatrix, she rule the scene.
Between pain and pleasure, the two thirsty ladies going to play with this slave dick. With their mouth or pussy, while hurting him… How many of you could satisfy women like this ?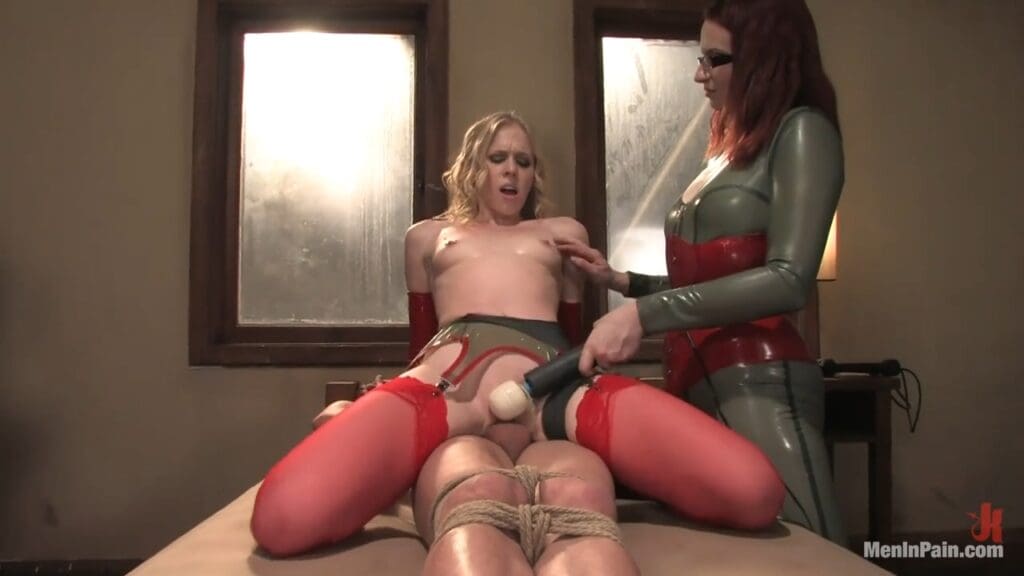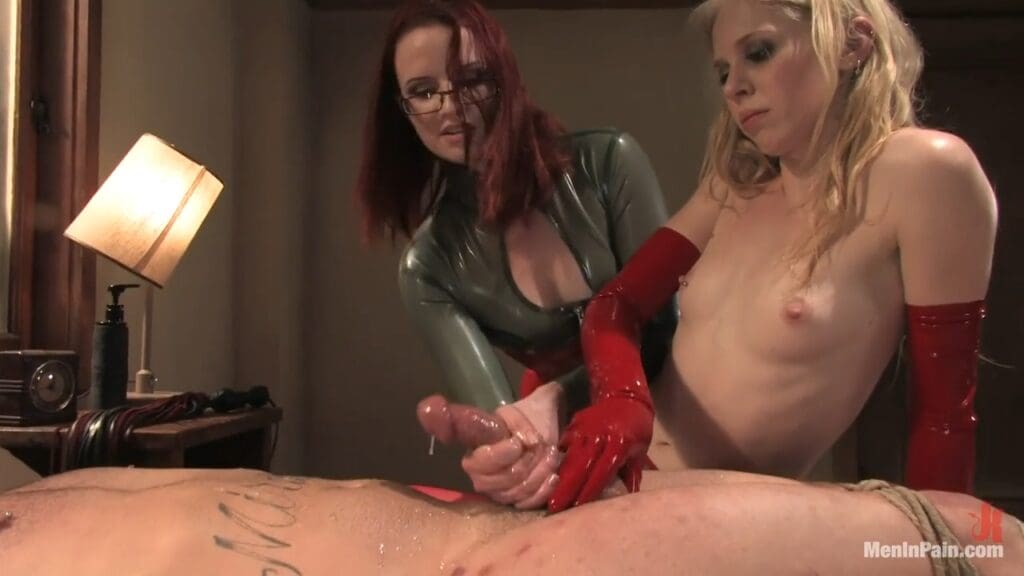 Femdom porn review : Three is better than two – 18/20
Difficult to rate it like rape porn, but more like domination. Most of Femdom movie are most in this style, but I think most of you will love it !
This movie from MenInPain.com, and god I have admiration for women acting and resilience in rape porn. But actor in femdom video are real heroes. I don't think many guys visiting this site could endure just 10 minutes of this movie !
What men could do to satisfy their women ! Only our dark mind could give us a reply 🙂
Date: April 12, 2023